Scrap Catalytic Converters – How-To Guide
Let Rockaway Recycling show you how to figure out if you have a catalytic converter, and how we can help you tell.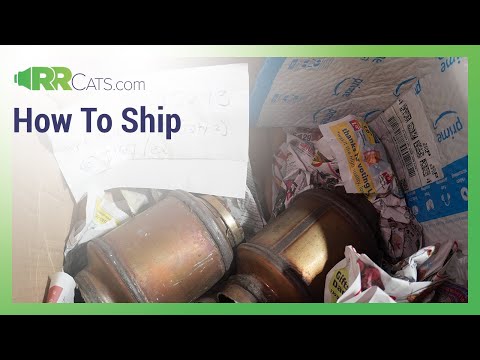 How To Ship Your Cats
Now it's time to pack up your catalytic converters to ship. Tom goes through the steps on how to ship them with your return address, Ticket #, and notify us of shipment.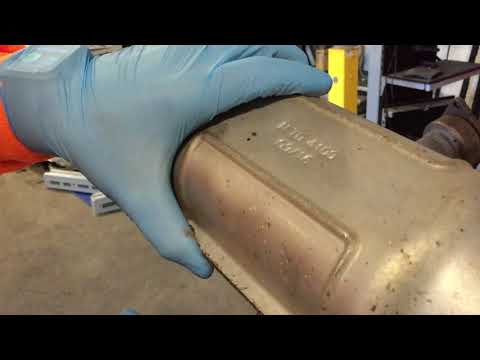 Identifying Aftermarket Scrap Catalytic Converters
When you are looking to sell your catalytic converters for scrap, you're going to want to get the best value for them. Tom shows you some of the signs of how to identify an aftermarket catalytic converter. Generally, aftermarket cats will be worth significantly less when selling them for scrap. While you shouldn't expect too much money for them, you should know how to tell them apart from OEM Cats.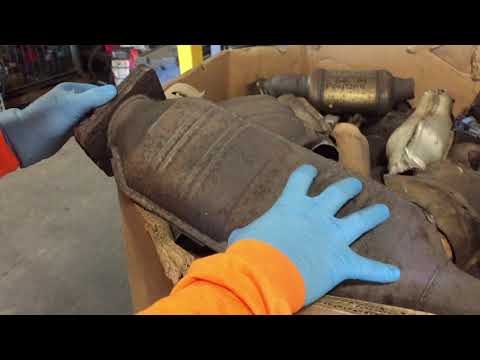 Identifying OEM Scrap Catalytic Converters
Tom shows you some of the tell-tale signs of how to identify an OEM catalytic converter and some of the signs we look for when quoting your catalytic converter. These cats are the original catalytic converters from the vehicles that are generally worth more money then aftermarket ones.
1) Where do catalytic converters come from (also known as cats)?
Off of cars, motorcycles, and trucks (most common ones), cats are the piece of the car that helps to curb down the emissions.
2) When you have a full exhaust with a cat on it, please cut the cat off of the car before bringing or shipping it in.
3) Now that you have cut the ends of the muffler or pipe off and you have the cat alone, you will be able to look inside one of the ends.
(If you can see straight through the cat with nothing in between the ends, you will have an exhaust or a muffler, and not a cat.)
4) If you now see what looks to be a honeycomb, or a patterned gray filling, you have a catalytic converter.
DO NOT TAKE THE FILLING OUT. By removing the case from the inside filling or comb Rockaway Recycling will not be able to tell what type of vehicle that this cat came off of.
5) Bring or mail this catalytic converter to Rockaway Recycling so one of our scale managers will be able to tell you what type of cat that you have.
Fill the form below and we will help you!
Want A Price Quote?
Attach Photos (Similar To Below) For Accurate Quote
1) Take Picture Above Cat
2) Take Picture of Serial Numbers