Ready To Scrap Your Catalytic Converters?
3-Easy Steps
To Scrap Your Catalytic Converters
Step 1:
Step 2:
Step 3:
RRCats.com – Fair. Consistent. Reliable.
A Catalytic Converter Buying Division of Rockaway Recycling
A family run scrap metal yard in every year of its existence, Rockaway Recycling has always led by the phrase, "Fair Weight… Fair Price." While many scrap metal yards get a bad name for poor service and management that only cares about themselves, we pride ourselves on friendly services, whether it be our pick up service, container service, answering phone calls or the simple unloading of cars at our facility in Rockaway, NJ. Click here to visit our main scrap yard website Rockaway Recycling.
Rockaway Recycling can help you classify the type of catalytic converter you have by using the pictures and descriptions we have posted on our website Catalytic Control. These prices are based on full catalytic converters. Our scale managers will determine the volume of your catalytic converters when they see them in person. Bring your catalytic converters in to get the most current price at Rockaway Recycling.
Contact Us For A Quote
Sample Pictures For Price Quote
1) Take Picture Above Cat
2) Take Picture of Serial Numbers
Get A Quote for Scrap Catalytic Converters
Don't Want To Text? Fill Out Form Below For Quote
Easy process and pay more than local scrap yards. This is my second time dealing with RRCats and would definitely recommend them when selling scrap converters. Deserving of 5 stars!
~ Customer, Chad M. – 8/30/21*
Recycled two catalytic converters from out-of-state. Great instructions, mine was free shipping and very good email coordination. Fair pricing and got more $ than I expected. Would refer highly.
~ Customer, Emory M. – 8/16/21*
RRCats communicated promptly and my payment was received immediately. I had a great experience, and I highly recommend this company! I'll definitely do business with them again.
~ Customer, Tanya S. – 8/17/21*
Great recycler for catalytic converters. Provided free shipping and paid $22 more than the highest paying local recycler in Las Vegas, NV. Excellent communication and easy-to-follow instructions for shipping the cats. Very fast package processing and payment.
~ Customer, Dave E. – 8/11/21*
I was really leery about shipping my catalytic converter to them but when it came time a week later they received the package and that same day they paid PayPal. This company is legit and if your catalytic converter is legit they are good to their quotes.
~ Customer, Anthony F. – 7/18/21*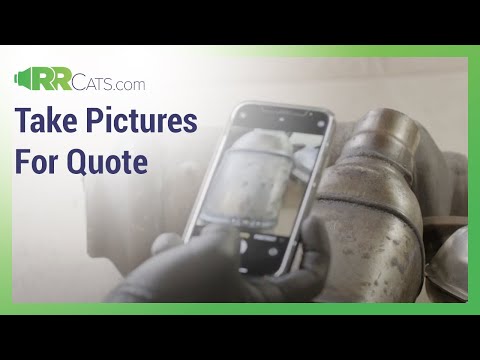 How To Take Pictures For A Quote
Ready to get a quote from the RRCats for your catalytic converters? We have a simple guide for you to follow to send us the right photos along with the serial numbers to get you an accurate and quick quote.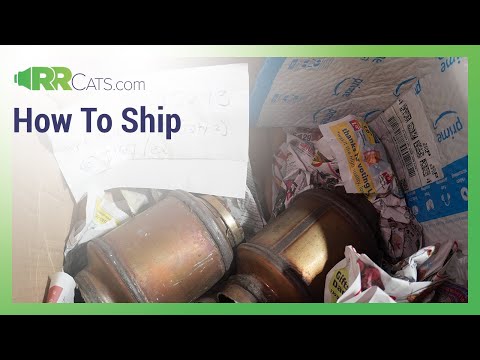 How To Pack Your Catalytic Converters
Once you have received your quote from the RRCats and received our optional FREE Shipping label, you can start getting your catalytic converter packed up and ready to ship.
Learn About Different Catalytic Converter Brands
Market Trends for Catalytic Converter Scrap Prices
Cat Prices Are Up This Month – July 2020 Report

July 9th, 2020

Welcome to Cat Chat! In this week's Cat Chat we have the following updates for you: Market News – Precious Metals Market News  Prices – Prices on the most asked…

READ MORE

Catalytic Converter Market Stabilizes – June 2020

June 3rd, 2020

Welcome to Cat Chat! We hope everyone is doing well and staying safe, this week we have the following for you: Market New - Movement in Precious Metals Market Prices…

READ MORE

How Do I Know If I Have an OEM Catalytic Converter?

January 19th, 2021

The goal of the RRCats.com team is to make sure that you have all the information needed when scrapping your catalytic converters. This includes making sure you know how to…

READ MORE

How Do I Know If My Catalytic Converter is Aftermarket?

January 11th, 2021

Our Team at RRCats.com is always here to service your scrap catalytic converter needs, this week we are going to give you information on how to identify Aftermarket Catalytic Converters.…

READ MORE